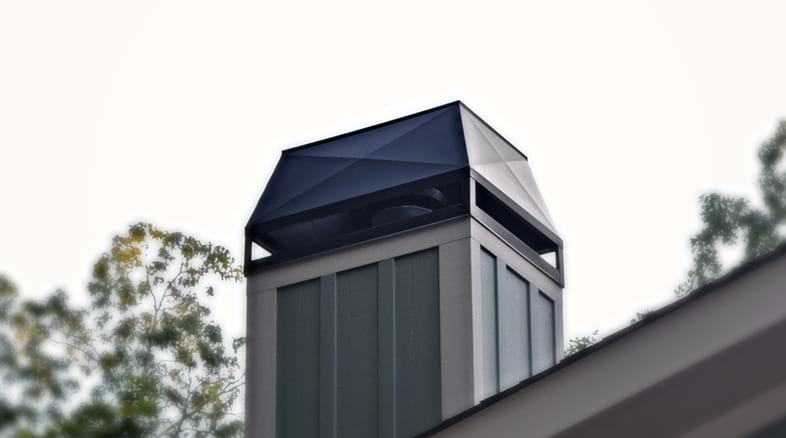 Outdoor Fireplace Chase Tops
Each of our fireplace chase covers and shrouds are custom made to fit the size of your chase and the style of your home. Available in galvanized, powder coated, stainless steel and copper, Southern Hearth and Patio can help ensure that the outside of your fireplace looks just as great as it does on the inside.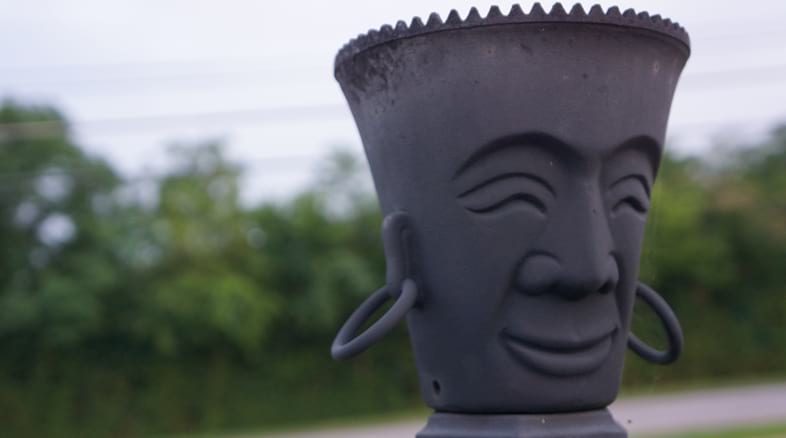 MHP Gas Torches
A distinctive, glamorous atmosphere for homes, commercial establishments, parks and scenic drives ...with gas. The beauty of open flame Luau torches serve a dual purpose. They provide a distinctive lighting effect for evening outdoor entertaining. And they discourage the intrusion of insects and other pests that every outdoor entertaining area can do without.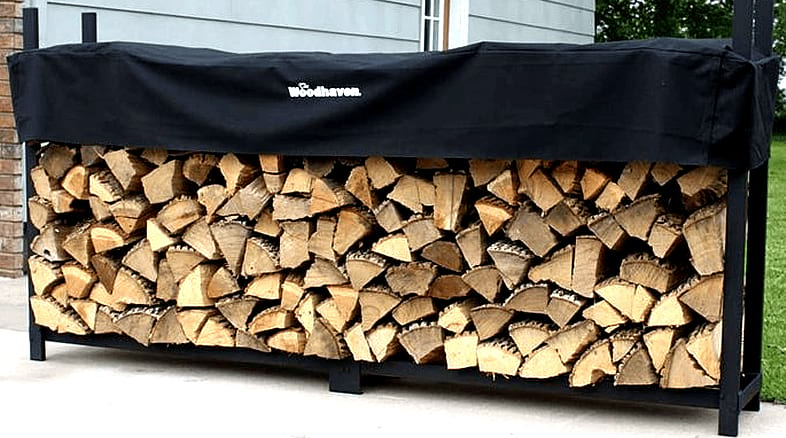 Woodhaven Firewood Storage
Woodhaven makes a wide variety of sizes and styles to fit any wood storage need. From their top of the line Artisan Collection to their Classic Woodhaven, you'll be sure you're buying quality - which has been the staple of their family business since 1927. And all of their firewood racks come with a lifetime structural warranty!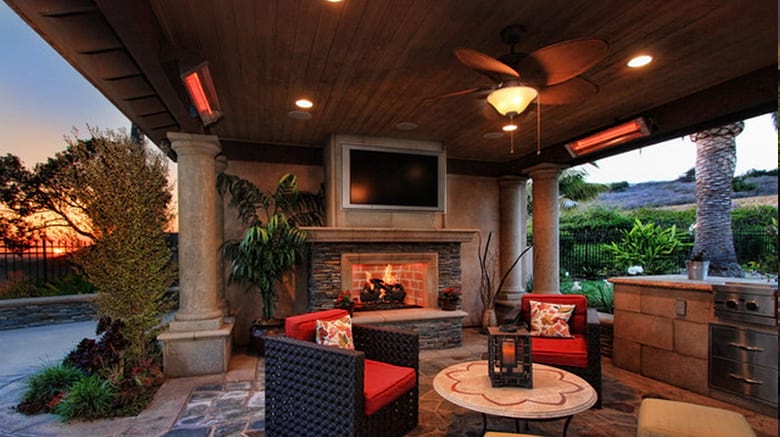 Infratech Outdoor Heaters
Infratech heating systems are made from recyclable materials and operate with zero greenhouse emissions, odors or ultraviolet light. Infrared or radiant energy is the most practical way to add warmth to spaces like patios, terraces, verandas, enclosed areas, or any indoor or outdoor setting where heated air cannot easily be contained and re-circulated.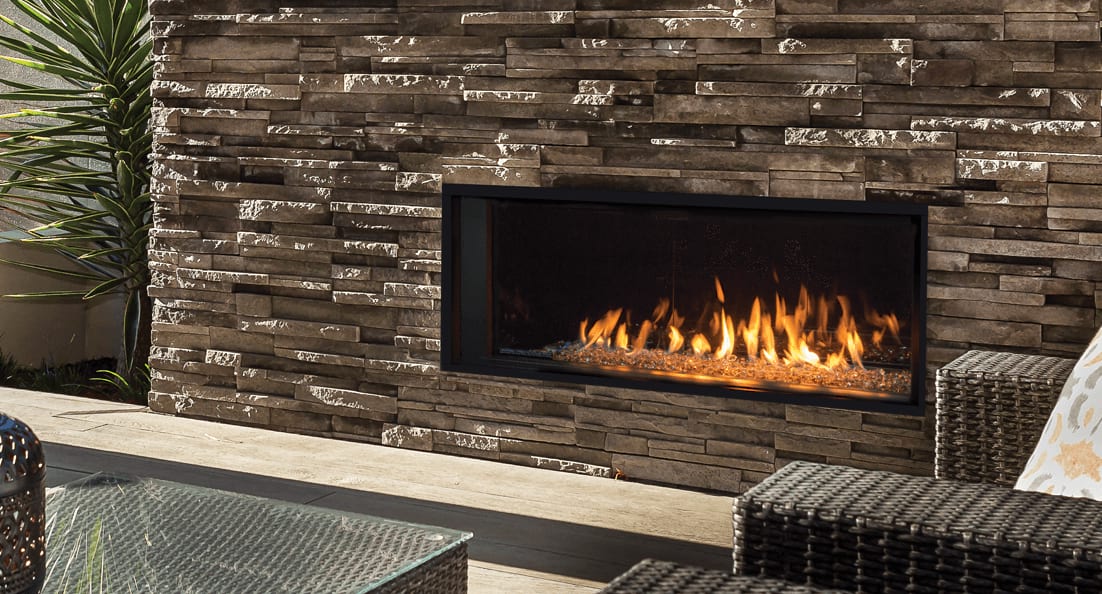 Valor Outdoor Fireplace
Using a Valor radiant gas fireplace outdoors provides the kind of heat you and your family need to take away the chill and provide glowing warmth.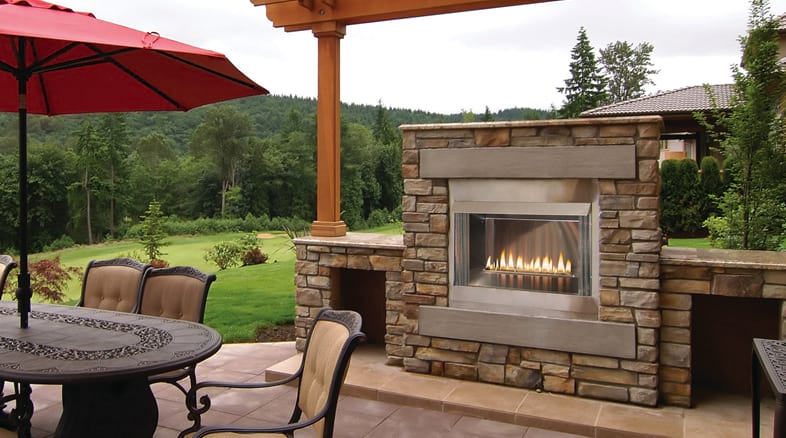 Empire Outdoor Fireplaces
Empire Comfort Systems' new outdoor fireplaces turn a cool evening into an exciting entertainment opportunity with friends and family gathered round the hearth. Part of the new Carol Rose Coastal Collection, these exciting new fireplaces are available in traditional models, for use with a log set, and in contemporary, with a linear burner. Rated at up to 60,000 Btu, these outdoor systems generate plenty of warmth with ambiance to spare. With 304 stainless steel on all exterior surfaces these fireplaces are engineered to last and look good doing so.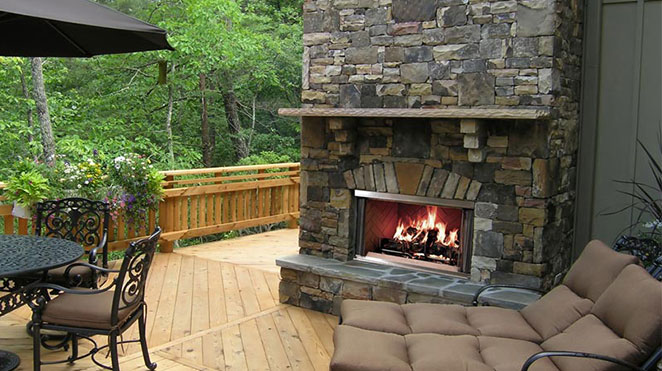 Majestic Outdoor Fireplaces
From a city rooftop to a suburban backyard retreat, you can create your own outdoor living experience with the warmth and ambiance of an outdoor fire. If you want to complete the design for your outdoor space at home, there is no doubt that Majestic is the perfect brand.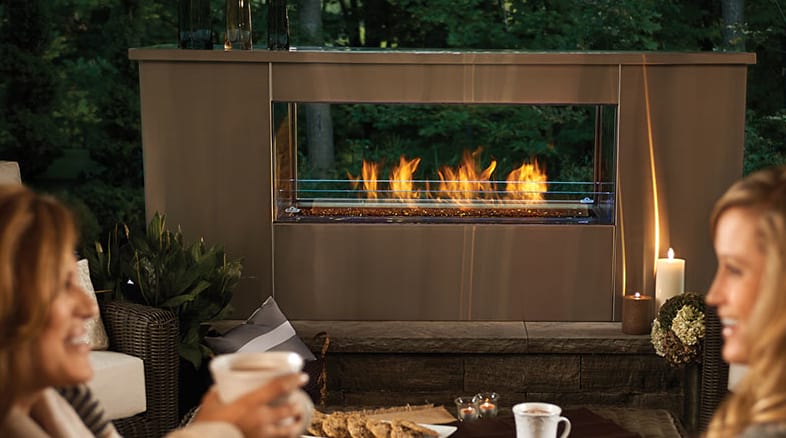 Napoleon Outdoor Fireplace
Napoleon's Galaxy™ outdoor linear gas fireplace is available as a one-sided or SeeThru (GSS48ST) unit and is constructed of weather resistant brushed stainless steel for maximum outdoor durability. The Galaxy™ features a glass wind deflector to ensure operation in windy conditions as well as a safety valve that turns the gas supply off if the flame goes out.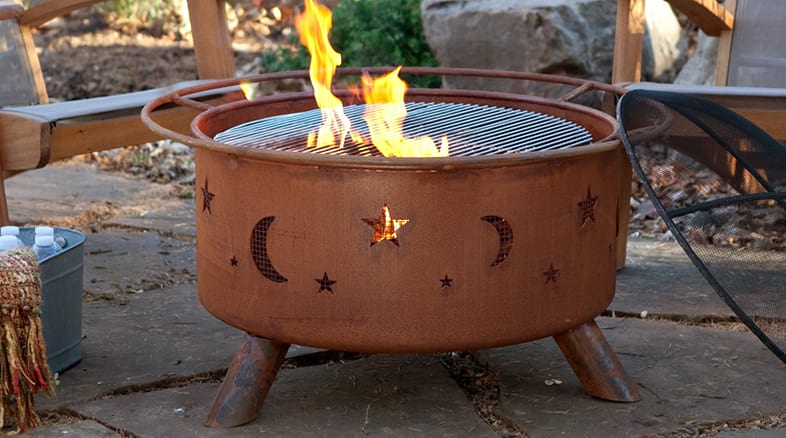 Landmann Wood Burning Fire Pits
Everything Landmann does is centered around producing a quality product, meant to be enjoyed by our customers for many years.  Their design team in Fairburn, GA is constantly working on innovating new and exciting products that are truly cutting edge.  People that love fire, love to use their products.  The reason is they are built to last, and are designed to allow our customers easy of use, and performance that is second to none.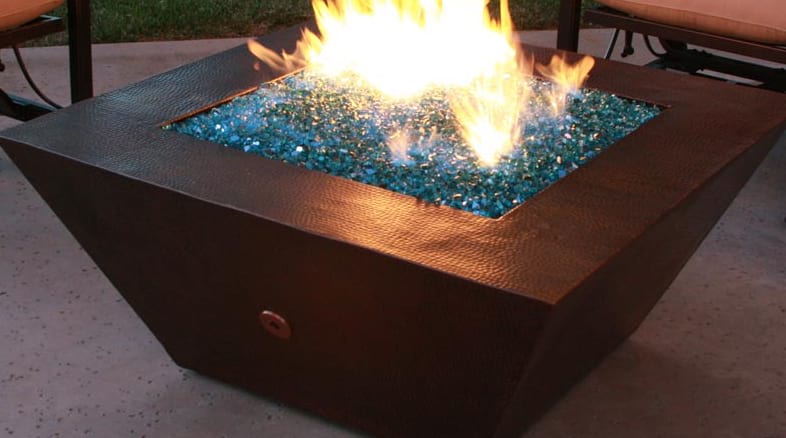 Hearth Products Controls Fire Pits
This Copper Bowl Series is available in the Fire Bowl or the Fire & Water Bowl models. Both are fitted with a CSA Certified match-lit insert or remote electronic ignition fire pit insert. These come in an oil rubbed look with either a hammered finish or a smooth finish based on model. HPC manufactures a wide selection of outdoor fire features to give your backyard or business the ambiance and feel of a resort. Choose from one of their beautiful complete gas fire pits, tiki torch, or just an individual component such as a fire ring.