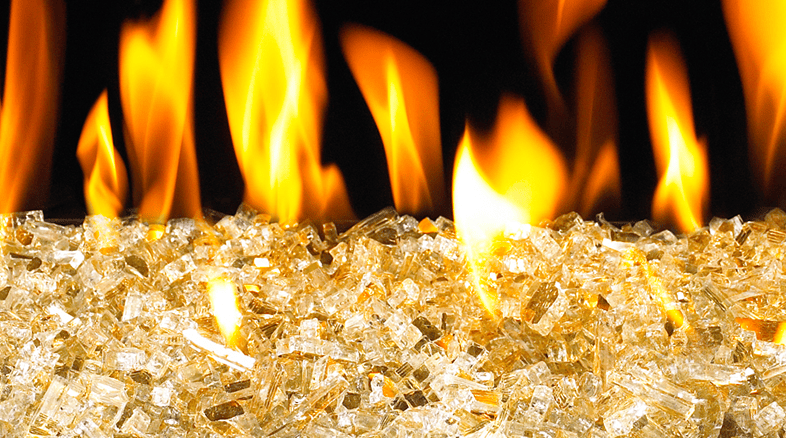 Peterson Fire Glass
Peterson fire glass is tempered manufactured in various shapes and sizes and is used as a medium to retain and direct heat, usually in natural gas fireplaces and natural gas or propane fire pits. Fire glass does not burn, but retains heat and refracts light as a result of burning gas. Fire glass (like artificial logs and stones) is additionally used to obscure the gas plumbing inherent in gas fireplaces. Fire glass comes in quarter inch and half inch shards of tempered glass with smoothed edges to decrease risk of cuts. It is also available in other various shapes and sizes.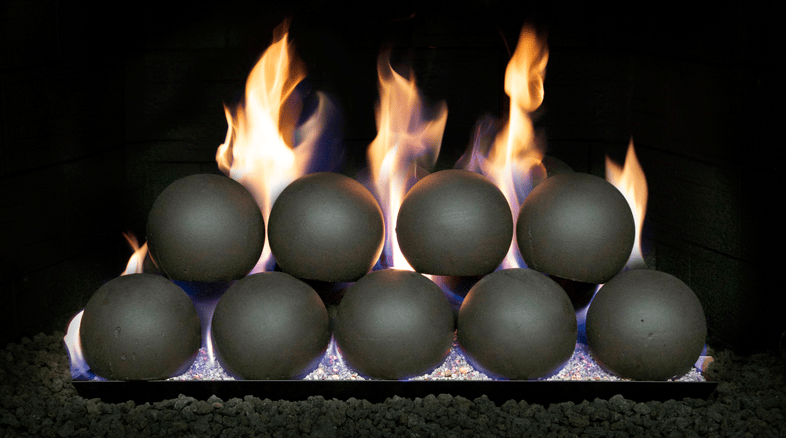 Peterson Fyre Spheres
Beautiful Peterson Fyre Spheres provide a contemporary alternative to traditional gas logs. These 4″ to 5″ robust spheres are a striking addition to your fireplace. Wonderfully displayed in the new P45 Dual Pan Burner System which creates a dynamic flame pattern enveloping the spheres. Color choices include: Epic Black Finish & Graystone Finish.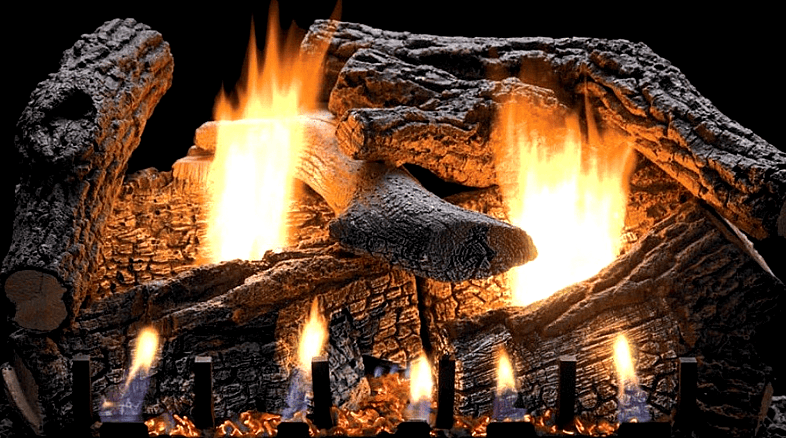 White Mountain Hearth Gas Logs
White Mountain Hearth is a division of Empire Comfort Systems, Inc. The White Mountain Hearth line has many innovative products available for you. From vent-free fireplaces to cast iron stoves and realistic log sets, you will get quality and comfort from the White Mountain Hearth product line.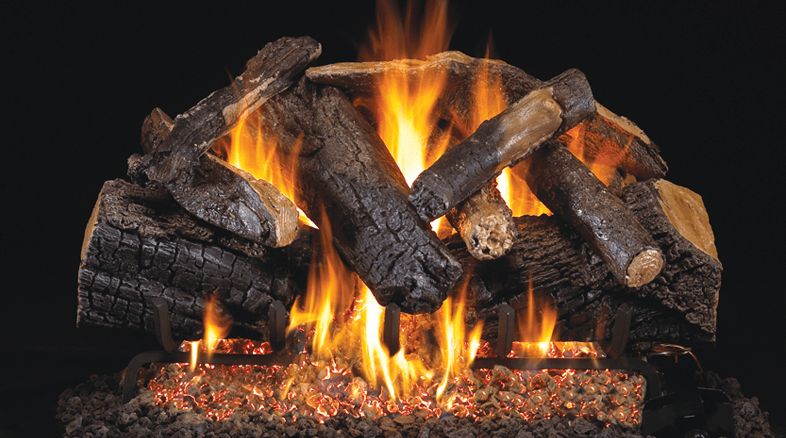 Peterson "Real Fyre" Gas Logs
Nothing compares to sharing the warmth and beauty of a fire. Now you can enjoy all that with none of the hauling, soot and ashes. That's what a fire is meant to be. For more than 65 years Real Fyre has been creating the most beautiful gas fire products you can buy. We build gas fire logs so authentic looking, they're equally beautiful with or without a fire burning. And for those seeking a more contemporary look, Real Fyre also offers a wide range of stunning glass and stone designs.