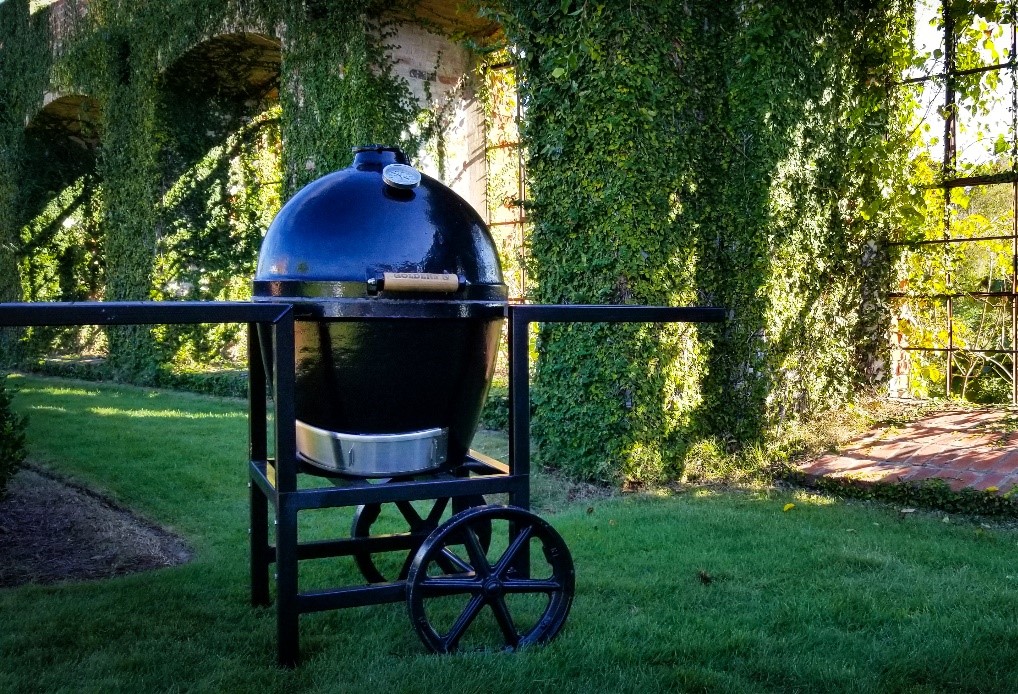 Goldens' Cast Iron Kamado Grills
Goldens' Cast Iron Cooker is more than a typical kamado. It is the strongest, most durable, solid cast iron cooker, smoker & grill on the planet that will bring family and friends together for generations to come! Cooking with cast iron offers advantages over alternative kamado cookers such as increased durability and less moving parts. Additionally, cast iron's radiant and thermal properties provide even heating and precise temperature control.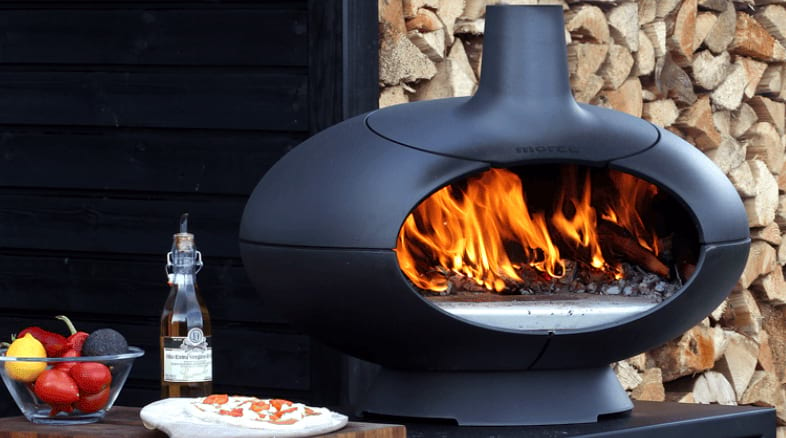 Morso Forto Outdoor Oven
Mmmm, summer evenings, open fires and a real Italian atmosphere. Yes, the outdoor kitchen can and should offer more than traditional barbecued food. A Morso Outdoor Oven spreads warmth on the patio and enables you to prepare crisp, crunchy pizzas and perfect bread in just a few minutes. With a few extra accessories, you can easily prepare smoked fish and delicious slow cooking dishes as well.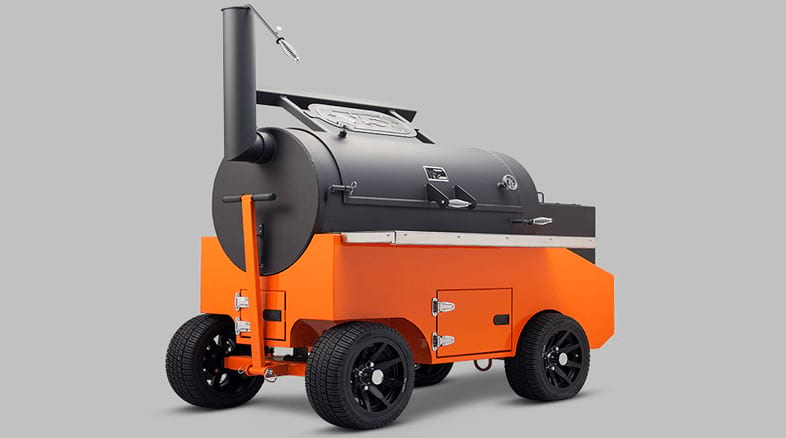 Yoder Smoker
Yoder Smokers are NOT the typical barbecue pit you buy down at the local department store. These pits are designed for use at the biggest BBQ competitions, and in your own backyard where the competition can be just as stiff. We construct our line of competition-grade smoker pits to last a lifetime. In fact, that's how long we guarantee them against burnout. Our pits have so much steel in them that even the smallest pit we make weighs in at 255 pounds... and our biggest pits weigh well over 1,200 pounds, before we even add a trailer to the weight. So, when your neighbor's shiny polished-steel grill has burnt through and is headed for the dump, you'll still be smoking away.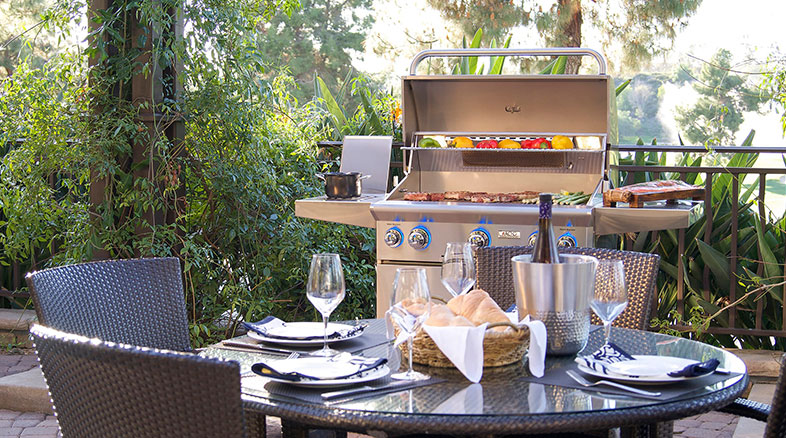 AOG (American Outdoor Grills)
American Outdoor Grills are made with a stylish sleek appearance. The rounded hood and contoured face feature a satin finish that enhances any outdoor kitchen. The AOG grill is constructed from the finest commercial-grade stainless steel and features a large cooking surface with stainless steel rod cooking grids and sleek analog thermometer for precision grilling. With its recessed backburner, warming rack, spit rod and motor, the American Outdoor Grill allows you to create any meal outdoors.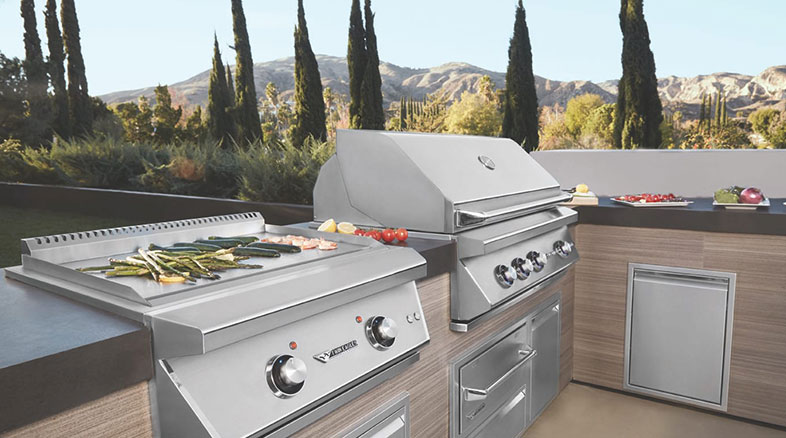 Twin Eagles
Twin Eagles creates sleek, luxurious and meticulously engineered grills, as beautiful as they are high performance. Prestigious, innovative designs you'll love – and the outdoor cooking equipment you deserve – surprisingly attainable.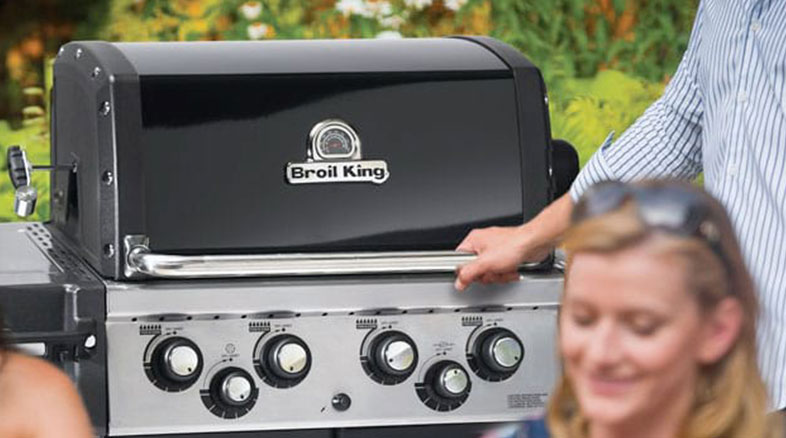 Broil King
Every Broil King® gas grill is built to provide unparalleled cooking versatility. No matter what model you choose, the legendary Broil King® cooking system gives you the ability to cook almost anything on your grill in any style you desire. You can sear steaks to perfection, rotisserie cook poultry or roasts, and even bake elaborate desserts. Every part of the cooking system is designed and engineered for a specific purpose. When combined, the results are simply spectacular. There's no mistaking the Great Flavor you get with Broil King®.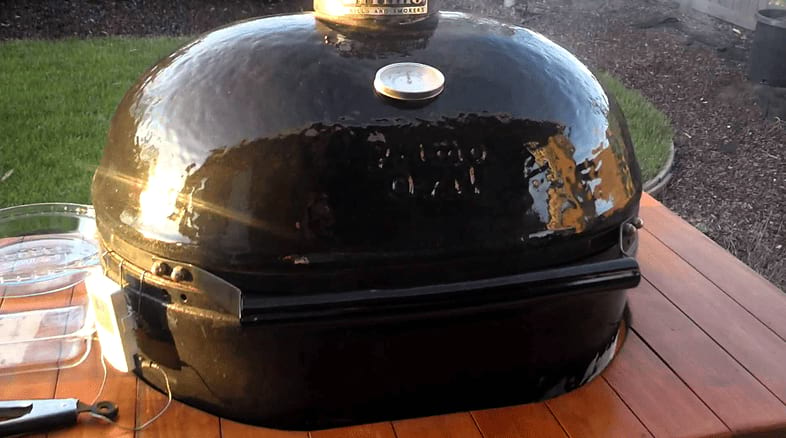 Primo Grills
In Italian, "Primo" means the best. We chose that name because a Primo Ceramic Grill offers the "best of the best" when it comes to outdoor cooking. The shell and internal components of a Primo Ceramic Grill act like an insulator, holding in the heat and natural moisture of foods. It creates food that is incredibly juicy. Metal grills radiate a great amount of heat, and pull the moisture out away from food. Primo Grills also reduces the chance of a burn injury, because the exterior is at a much lower temperature than metal grills.The heat source for our grills is 100% natural lump charcoal. Our own line of charcoal is made from whole stock hardwood to give food a natural wood fire flavor; just like cooking over a camp fire. This type of charcoal burns cleaner, hotter, and longer than gas or briquette charcoal. It can also be relit for multiple cookings.Primo's patented oval shape delivers simultaneous direct and indirect cooking. Grill thick sizzling steaks on the direct side, while roasting farm fresh asparagus on the indirect side.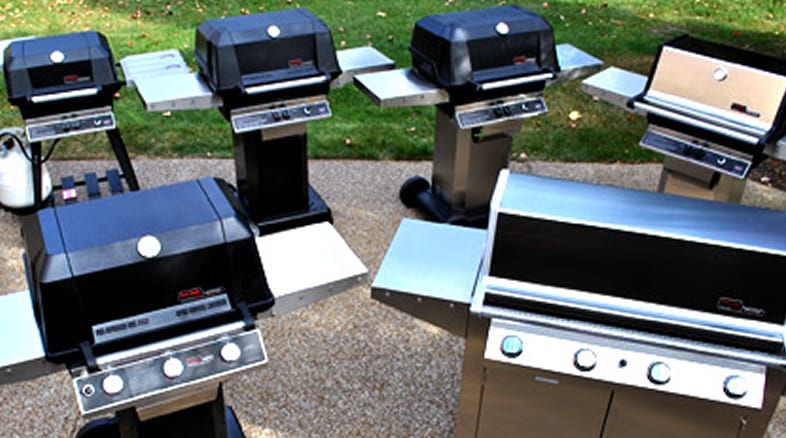 MHP Grills
Modern Home Products was founded in the 1950's by Walter Koziol. In the beginning the company created decorative outdoor gas lighting for residential applications (under the trade name of "Charmglow"). As the gas lighting business expanded, Walter explored ways in which to utilize gas in other outdoor products. The first gas grill, an MHP, was introduced to the consumer in 1960. The round design grill was a 22 1/2" in diameter with a hood that was a standard design for charcoal grills of the period. The brand name was "Perfect Host". In his pursuit, Walter spent the next three years re-engineering the "round steel grill" and in 1963 introduced the first rectangular painted steel gas grill with a hinged lid, a better and more efficient grill concept. By 1964 Walter began producing the first rectangular cast aluminum grill with a hinged lid. It remains the industries most popular design to this day. Today, outdoor cooking is no longer just a summer tradition. You can enjoy that great outdoor flavor year-round... regardless of weather. And MHP has the perfect all-weather gas grill to meet your needs. MHP grills will withstand the harshest environment, ensuring a lifetime of trouble-free service and a cooking system that will meet your outdoor cooking expectations each and every time.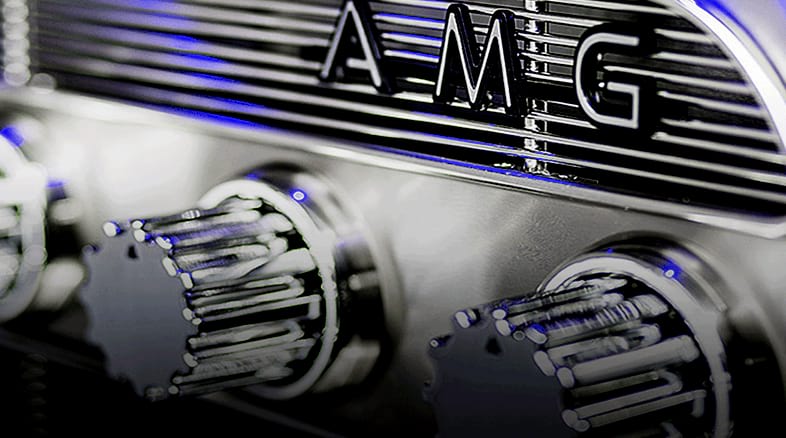 American Muscle Grills
Purring with over 110,000 BTU's of raw cooking power, the American Muscle Grill features complete #304 steel construction and innovative designs for maximum airflow. Dual spark, solid brass, flame-thrower ignitions fire every time, and reversible V-Tech grates give added control over heat-transfer. When using solid fuels, use gas or propane burners to jump-start and accelerate the priming process getting you cooking faster. The AMG is designed for precision and speed, and it delivers with style and power.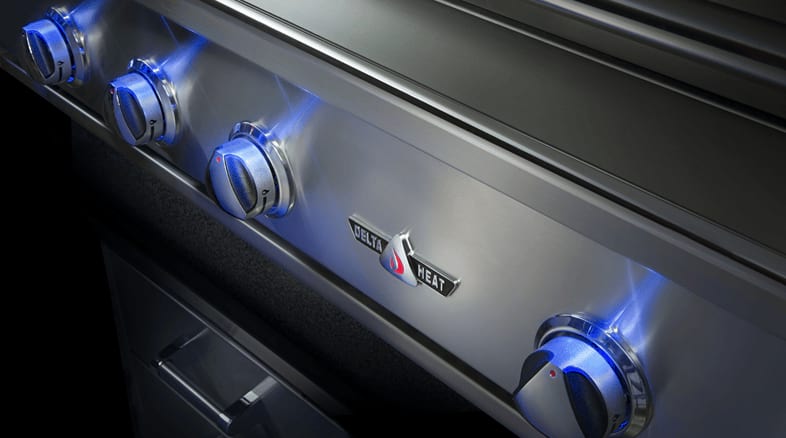 Delta Heat Grills
Delta Heat products are engineered, designed and manufactured by the industry leading premium grill and outdoor kitchen equipment experts – Twin Eagles, Inc. Creative design, innovative engineering, precision manufacturing, and impeccable quality control – all under one roof!