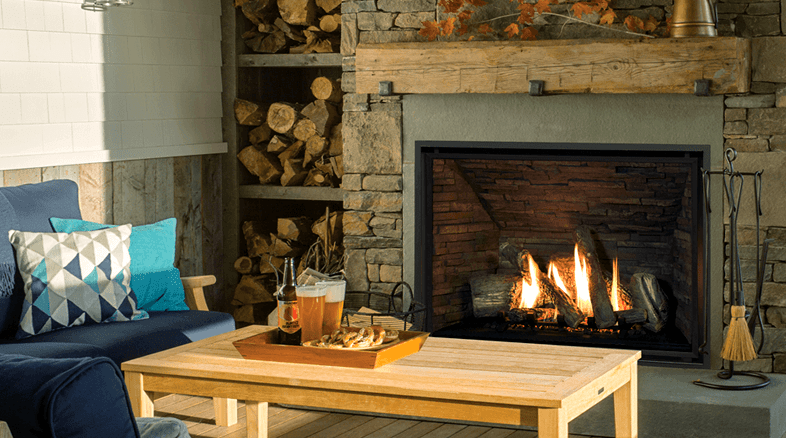 Valor Direct Vent Gas Fireplaces
When the power fails,  your Valor won't. During the next power outage ensure your family stays warm with the dependable, radiant heat of a Valor gas fireplace. By zone heating a specific space in your home, you create a central area for the family to remain warm, safe and comfortable. Valor fireplaces are fully functional heaters that don't use electricity. Our products provide efficient warmth, designed to heat your home without a fan or power supply. Engineered to circulate air through natural convection, Valor fireplaces are highly efficient without a fan - providing reliable heat, even during a power failure. Click to design your own!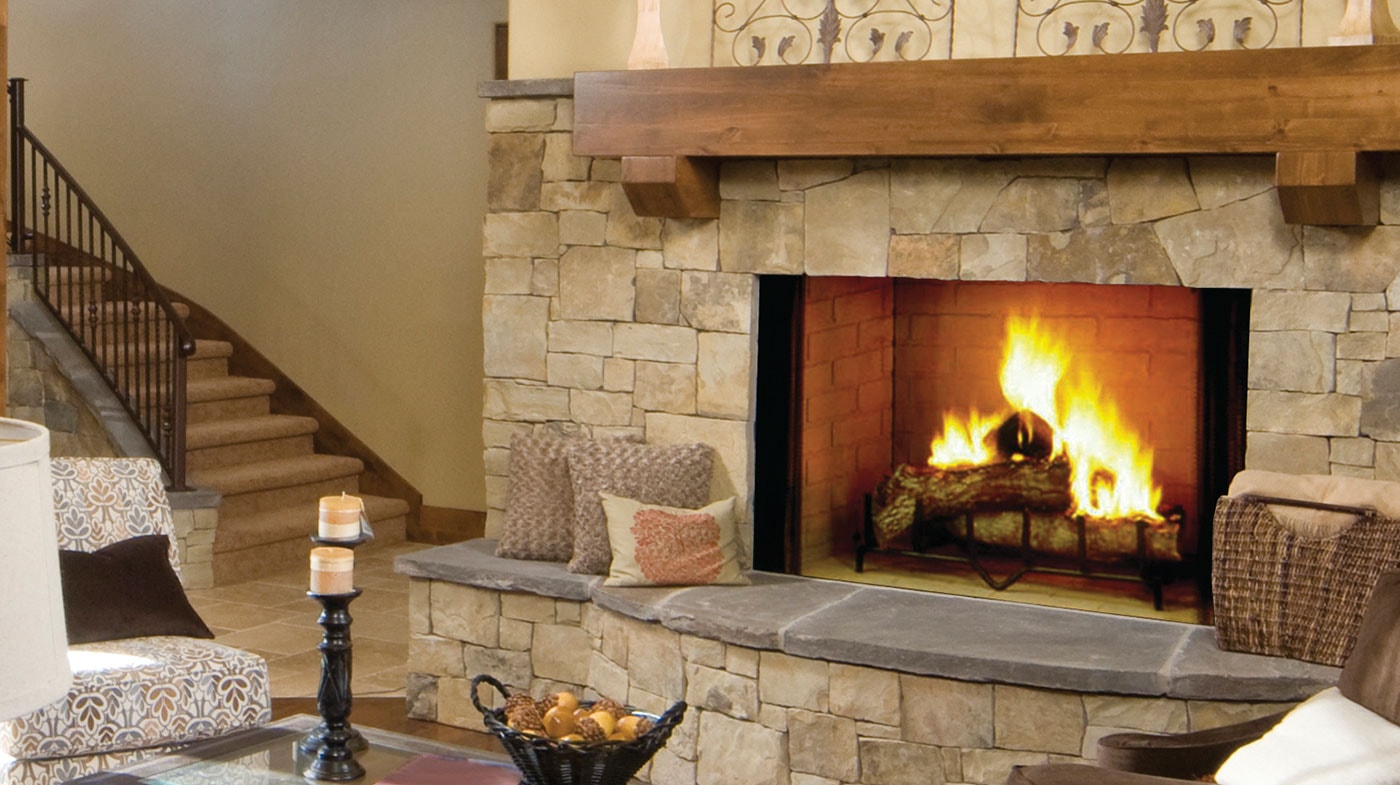 Majestic Wood Burning Fireboxes
The Biltmore is our most popular wood burning fireplace. With larger than life style, classic masonry appeal and a viewing area like no other, the Biltmore will add charm and distinction to your home.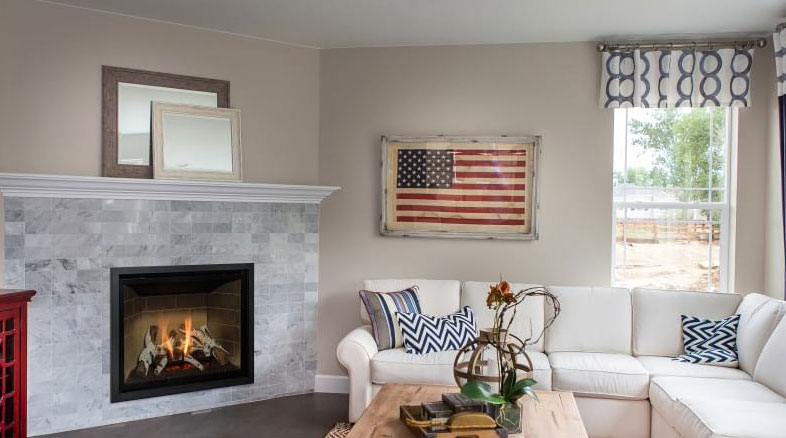 Kozy Heat
Making Your Home Beautiful And Efficient With Kozy Heat Fireplaces Today, Kozy Heat is one of the leading fireplace manufacturers with a reputation for modern and contemporary designs combined with top energy efficiency for home heating. Our designs add to the look of any home, providing cozy heating for any room.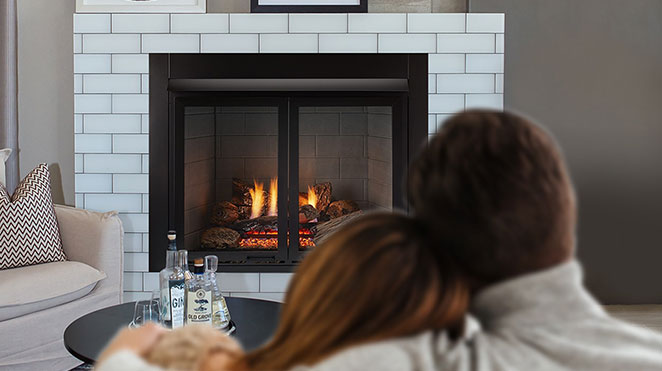 Monessen Vent-Free Fireplaces
If you are in the market for a firebox then Monessen may be what you're looking for. The Monessen Vent Free Fireboxs are built for expansive views, boasting hideaway pockets for your screen and a large hearth design for a variety of log sets. The clean design gives it an elegant look and feel while the angled firebox is engineered to channel more heat through the room, maximizing efficiency. So if you want a firebox that you will enjoy for years to come choose Monessen.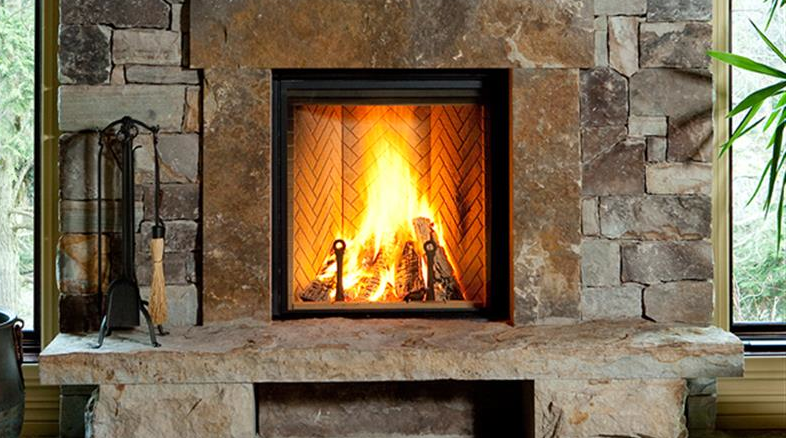 Renaissance Wood Burning Fireplaces
Renaissance Fireplaces are the world's first line of certified clean-burning, open fireplaces.  We have created a breakthrough in the fireplace industry by producing decorative wood-burning fireplaces that not only burn beautifully, but cleanly as well. The emissions from our Renaissance Rumford are low enough to meet the most stringent emission level promoted by the EPA in the Voluntary Wood Burning Fireplaces Program for air quality and we have the awards to prove it. It's time that we brought open fireplaces into the 21st century, where open fires can provide ambiance and heat, all while burning so cleanly that there are almost no visible emissions.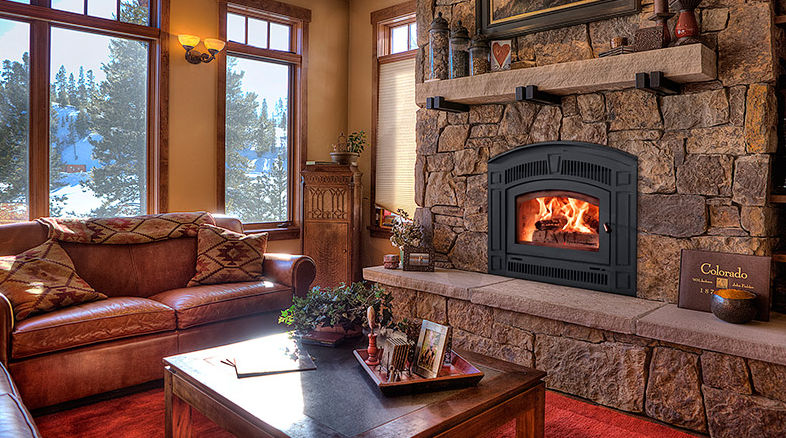 RSF Wood Burning Fireplaces
Nothing can replace the warm embrace of a real wood fire. It's true that burning wood in your fireplace isn't as convenient as burning gas. But like all of life's best things, that little extra effort makes a world of difference. Just like Sunday dinner doesn't come out of a can and fine wine doesn't come out of a box, a real fire doesn't come out of a pipeline. If it's a real fire…it's wood. And if it's a clean burning efficient wood fire… it's probably a RSF fireplace. So come in, relax, kick off your shoes and leave your frantic life at the door. Experience the calming beauty of RSF fireplaces and the real wood fire.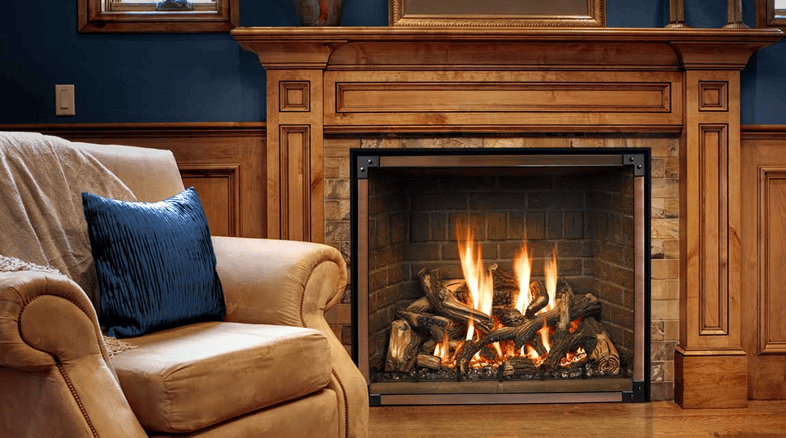 Mendota Gas Fireplaces
When considering the old adage "Best flame wins", no wonder why Mendota Gas Fireplaces are our top selling brand of Fireplace. Mendota fireplaces offer many styles to meet your home decor needs. The classic DXV series offers a timeless look while the FV series brings clean lines to your home. These high quality fireplaces are customizable with an array of fronts and doors along with other options. Then you realize the warmth, beauty and efficiency of your Mendota will be yours for a lifetime, and suddenly it feels like an investment. That's not just luxury—it's luxury where you live.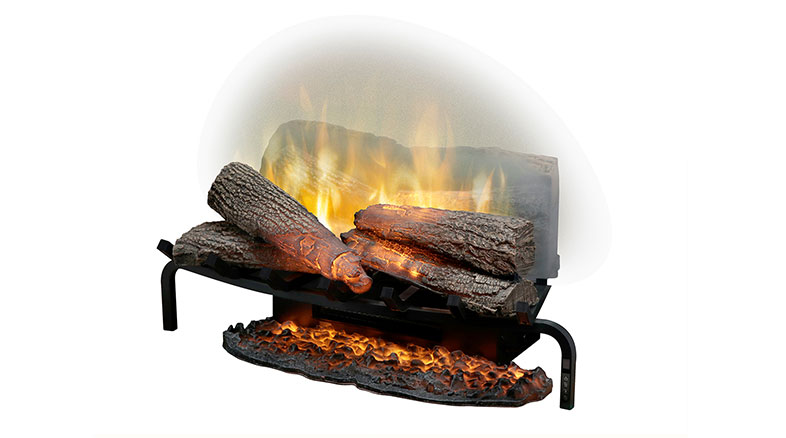 Revillusion Electric Fireplaces
More than the addition of new features, Revillusion® is a completely new way of looking at fireplaces. Gaze through the lifelike flames to the back of the firebox, revealing the natural character that gives a wood-burning fireplace its charm. Enjoy the look of a fireplace cut straight from the pages of a magazine by choosing Revillusion®; clearly a better fireplace.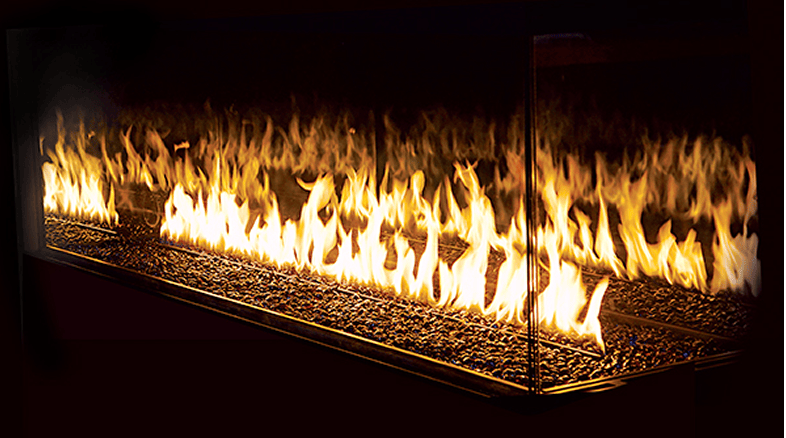 Stellar Galaxy Fireplaces
With taller viewing areas and more BTU's of flame than any others in its class, the Galaxy Series fireplaces are beautiful additions to any room.  The multi-sided units make excellent room dividers and the optional mirrored panels create unique reflections that give endless iterations of the fire.